II

Sankasht Chaturthi Vrat

II

श्री संकष्ट चतुर्थी

व्रत

Every month fourth day of the dark phase of the moon is called Sankasht Chaturthi. Sankashta means sankat (crisis). On this day Devotees fast for a whole day and break their fast after having darshan of Moon and worshipping Lord Ganpati. For worshiping
twenty-one rounds (avartans) of Atharvashirsha should be recited. The moon should be paid obeisance after giving an offering and sprinkling sandalwood paste (gandha), flowers and consecrated rice in its direction.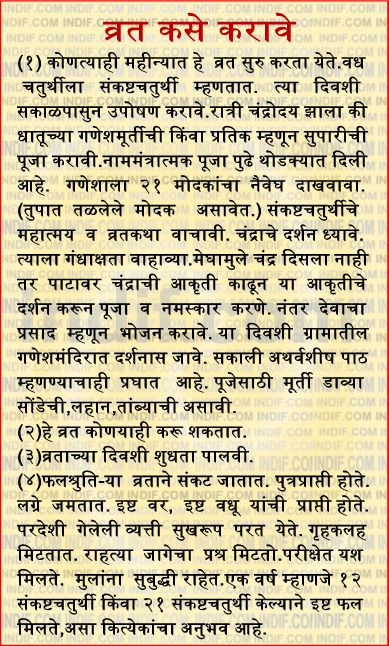 Next