Billi Mausi; बिल्ली मौसी - Contributed by: Amol
Hi, My name is Amol and I am 3 years old. This is my favorite Hindi rhyme.
My Mom and Dad used to sing it for me all the time and now I sing it for my baby brother.
To Print right click on the picture and click Print Picture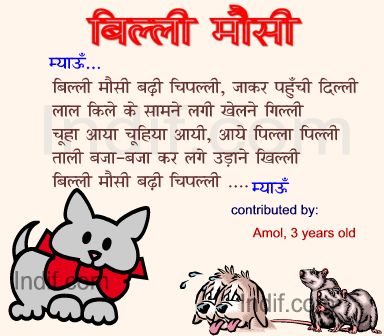 Note: Pl. do not try to copy the rhymes, some of them can be copyrighted material of the contributors.