II Karwa Chauth Ark Song II
करवा चौथ अर्क गीत
This Karwa chauth song is sung once the moon rises, the women see its reflection in a thali of water, or through a dupatta or a sieve. They offer water to the moon and seek blessings.
Click Here for Karwa Chauth Thali Song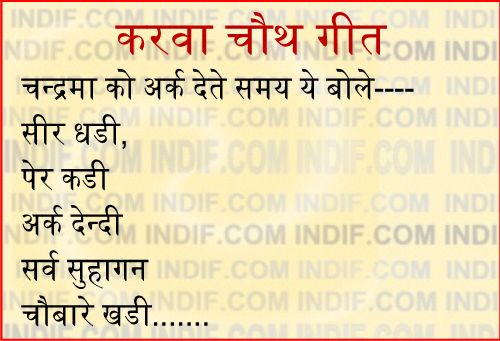 " Sir Dhadi,
Paer Kadi,
Ark Dendi,
Sarv Suhagan,
Chaubare Khadi......"
Related Topics :