Kids Zone
Features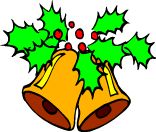 Christmas is a time for Families, Fun, and Festivities! A time of family gatherings and holiday meals. Christmas originates from the word Cristes maesse, or "Christ's Mass." The first Christmas is estimated to be around 336 AD in Rome. It was celebrated to commemorate the birth of Jesus Christ................ Read More
---
Did You Know?
The Hermitage Museum is one of the largest and oldest musems in the world. It is located in St. Petersburg, Russia.
---
Shop Indif

---
| | |
| --- | --- |
| Month of December | Baby Names |
Birthstone -Turquoise & Blue Topaz
Astrological Signs -
Sagittarius (till 21st) & Capricon (begins 22nd)
Dec. Flower- Narcissus & Holly
Notable Events and Dates -

Dec 1st - World Aids Day
Dec 10th - Human Rights Day
Dec 16th - Hanukkah Begins
Dec 25th- Christmas

Dec

26th - Gobind Singh Jayanti
Dec 31st - New Year's Eve

Expecting a new addition to your family. We have a huge collection of Indian Baby names. We have baby boy names and baby girl names. The baby boys names and girls names are accompanied by the meaning of names. New names are added frequently to our collection. Also a popular set of Twin Baby Names.
| | |
| --- | --- |
| Festival of the Month | Rhyme of the Week |
Christmas

Christmas

is a time for Families, Fun, and Festivities! A time of family gatherings and holiday meals. Christmas originates from the word Cristes maesse, or "Christ's Mass." The first Christmas is estimated to be around 336 AD in Rome. It was celebrated to commemorate the birth of Jesus Christ.............

Read More

"Christmas Carol's"

We wish you a Merry Christmas
We wish you a Merry Christmas, We wish you a Merry Christmas,
We wish you a Merry Christmas, And a Happy New Year!
We wish you a Merry Christmas, We wish you a Merry Christmas,
We wish you a Merry Christmas, And a Happy New Year ! Click here to view more Christmas Carol's
Learning Time : Learn Hindi, Learn Punjabi, Learn Marathi
Singing Time : Hindi Rhymes, Marathi Rhymes, Hindi Lullabies
Activity Time : Coloring Sheets, Hindi Tongue Twisters
Knowledge Zone : General Knowledge, Interesting Facts, Hindi Proverbs, Hindi Synonyms, Festivals of India
Story Time : Hindi Short Stories, Panchatantra Stories, Shirdi Sai Baba Stories, Bed Time Stories
---
---